Educational Programming: A Vital Part of Substance Abuse Treatment Success
When it comes to programming at substance abuse treatment & rehabilitation facilities, there are many priorities ranging from staffing, to therapeutic rehabilitation, and caring for client medical needs. One essential component that should not be overlooked is educational programming for school-age student-patients or clients, for reasons other than just compliance with state & federal regulations.
Having strong academic support is important to families, necessary for individual success, and demonstrates the facility's commitment to providing for the complete needs of youths in crisis due to substance abuse.
Here are three reasons why a quality education program is vital to any treatment or rehabilitation center.
Education is Important to Families & Necessary for Students
When a son or daughter enters a residential or outpatient treatment facility for substance abuse disorder or other related reasons, it is a very stressful time for parents. These families may be facing a wide range of challenges, including medical, legal, and financial, and are often desperately hoping the program will help get their student back on track— both in sobriety and academically.
For many students, missing class while enrolled in a program adds an additional stressor to the mountain of challenges they already face. In many cases, the student's academic standing has likely been affected by substance abuse, and more time away from school means they will continue to fall further behind.
After successfully completing a rehab program, it can be extremely hard for youths to reintegrate into the school environment, as well as to maintain motivation to make academic progress. Providing a quality educational component helps bridge the gap and makes the transition back to class a little easier.
For students who have dropped out of school, GED prep programs or educational tutoring can encourage a fresh start for students, or even inspire them to explore returning to school.
Educational Programs Support Treatment Goals
When students enter treatment, they often bring with them a list of reasons why they shouldn't be there, or why it will not work for them. By offering educational programming, facilities allow their clients to focus on treatment without worrying about falling behind or feeling like they shouldn't be there because they are missing school.
Success in one area is a motivator for success in others. As students find themselves making progress on their individual schoolwork, they are able to experience reduced anxiety in that area and focus their efforts on replicating that success in other ways during treatment.
Strong Education Programs Attract New Clients
Parents are looking for a well-rounded program that meets the personal, medical, and academic needs of students. Many families are committing extensive financial resources for treatment—and expect positive results in return. Ensuring that the academic needs of their student are provided for is often a top priority in hopes of successful reintegration after completing a program.
By providing a strong educational component, treatment facilities show understanding of parental concerns and demonstrate a commitment to caring for the whole individual. When given a choice of treatment options, families are more likely to choose a facility that meets all of the needs of their student, rather than having to pick and choose what is most important.Signs of a quality program include:
Certified teachers who understand the unique challenges students face while in treatment;

Prompt and on-going communication with school districts to obtain student work or to develop custom curriculum based on student goals;

Multi-subject differentiated instruction & support to address the needs of all potential clients;

Regular professional development opportunities to enhance teacher learning
Education, Inc. can work with you to develop a program that meets the needs of your clients and ensures accountability and compliance while reducing or even eliminating the cost of programming. Contact us today for more information.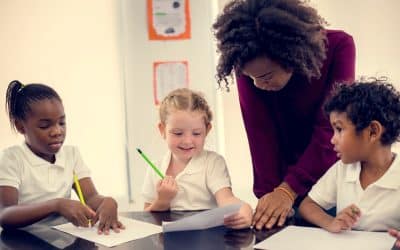 As the start of the school year approaches, many school district administrators...
read more