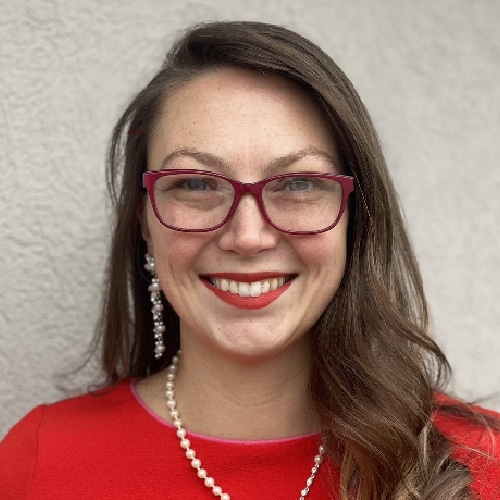 Mackenzie Jones
Director of Academic Services
Mackenzie joined the LearnWell team in 2017 as a behavioral health hospital teacher in our New England region. In 2019, she transitioned into a training and leadership role, overseeing the creation of training materials for various departments across LearnWell. As part of our launch team, she has traveled across the country, launching new hospital programs from Florida to Oregon. She also assists in leadership of LearnWell's Student Services and Virtual Academics departments.
Mackenzie's passion for education stems from her years of experience teaching in alternative schools. She continues to build relationships with districts, hospitals, and staff to ensure LearnWell students receive equitable, quality education services in any setting.
Mackenzie is a North Carolina native, raised in the Blue Ridge mountains. She graduated with a Bachelor's in Education from Appalachian State University and is currently completing her Master's in Business Administration at University of North Carolina-Charlotte. Her favorite moments are spent with her family and friends, outdoors exploring with her dog Luna, or working in her garden.