Services Your Hospital Should Offer To Maximize Profits
Hospitals and other healthcare organizations have a unique balance to strike between increasing profitability and providing the best possible value to patients. Hospitals that maximize profits can actually provide more high-quality services to patients, which can increase patient satisfaction and lead to better health outcomes. 
Certain services can increase hospital profits, especially ones that prioritize customer satisfaction. Educational services can serve the needs of certain populations, especially students who are in treatment for behavioral health challenges. 
What Hospital Services Can Increase Profits?
One of the simplest ways that hospitals can maximize profits is by reducing expenditures, but this might not attract new patients. Instead, medical hospitals and treatment centers can provide a variety of services that are geared towards the patient experience.
Some services that hospitals should consider implementing include:
Customer services

Follow-up care

Telehealth services
Customer services don't just include taking complaints seriously and ensuring that each patient is heard. These can include services that hospitals offer that improve patient stays. For example, education services for students who are recovering from injury, illness, or who are in treatment for mental or behavioral health challenges can provide structure and continuity.
Follow-up care can also help maximize hospital profits by reducing readmissions, which can be costly. By following up with recently discharged patients, hospitals can ensure that there are no complications from recent procedures and can have an impact on the need to re-admit patients.
Finally, offering telehealth services and virtual tutoring can be another way for hospitals to help more patients access care as well as increase profitability. Telehealth is an affordable, convenient way for patients to connect with medical care, especially for follow-up care and other appointments that do not require in-person care. Telehealth services can be relatively inexpensive to implement, as well, as there are a number of platforms designed specifically for hospitals and healthcare providers. 
Hospital Education Services
Education services can assist school-aged patients who require treatment in an inpatient or outpatient setting. Whether your patients return home at the end of the day or are staying in your treatment center, education services ensure that they will keep up with their studies. 
When looking into education services that you can offer in your hospital, the most important thing to look for is programming that can be customized to meet your needs. An education service should work with your leadership team and doctors to fit teaching and lessons into your clinical schedule. In addition, an education service that also offers virtual instruction can be helpful due to the flexibility and customization it allows.
In many cases, education services can be funded, fully or partially, by school districts, which allows you to offer this service without adding to your bottom line.
Add New Services to Increase Profits
To help your hospital or healthcare organization increase profits, consider adding new services. While taking steps like cutting administrative costs, reducing readmissions, and negotiating better contracts with vendors can impact your bottom line, the services you offer can help you attract and keep patients. By making it easier for patients to access care at your facility and by offering services that make their experiences better, you'll help your hospital reach new heights. While profitability isn't the only factor that can make a hospital stand out, it can allow a healthcare organization to offer better, more cutting-edge treatments and procedures.
Learn more about education services for hospitals, behavioral health treatment centers, and other healthcare organizations by contacting LearnWell today. We offer a range of educational services for healthcare settings, including:
Maximize profits, improve patient experiences, and help your hospital grow. Reach out to LearnWell today for more information.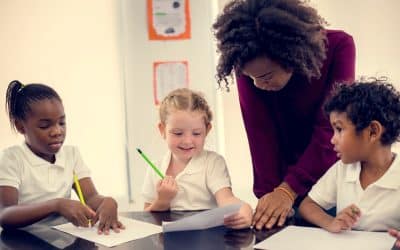 As the start of the school year approaches, many school district administrators...
read more