The Critical List of Websites to Support Student Learning
With the use of technology becoming increasingly prevalent in our daily lives, it should come as no surprise that it's also beginning to transform education. In today's times, leveraging technology can improve the quality of education that students receive. There are so many online resources available to support student learning and engagement via the internet. Whether it is Google Classroom or a multitude of other platforms, students have access to a wealth of information and tools. In this blog post, we have compiled a list of websites to support student learning, no matter what their grade level, subject or institution.
1) Google Classroom: This is a free web-based education platform developed by Google. Its primary purpose is to streamline the process of sharing files and gaining feedback among teachers and students. It is user-friendly and its integration with Google Apps makes it an easy choice for schools that use Google's G-Suite for education.
2) Khan Academy: This website provides a free, world-class education for anyone, anywhere. The website offers practice exercises, instructional videos, and a personalized learning dashboard that empowers students to learn at their own pace in and outside of the classroom, regardless of their background.
3) Quizlet: Quizlet is an online study tool that allows students to create flashcards, study guides, and games to help them learn a variety of subjects, such as languages, math, science, geography, and more. It is a very popular tool among students that's easy to use, accessible, and up to date.
4) Schoology: Schoology is a learning management system that connects people with the resources and personalized support they need to improve student outcomes, streamline administrative tasks, and foster collaboration between classes.
5) Nearpod: Nearpod is an interactive classroom tool that lets teachers engage with their students and teaches them in a more effective way. It allows for virtual field trips, 3D models, and other interactive assignments that make learning incredibly fun and interactive.
Technology is rapidly changing the way we educate ourselves and our children. These online resources offer a fantastic opportunity to engage students via the internet and support their learning in and out of school. Whether it is public, private, or home-based instruction, they all have access to a wealth of resources when it comes to online learning. By leveraging technology, we can enable our students to learn in ways that suit them while providing quality education they deserve. We hope that this list of websites to support student learning will give educators and parents alike the tools they need to make learning fun, interactive, and successful for students of all ages.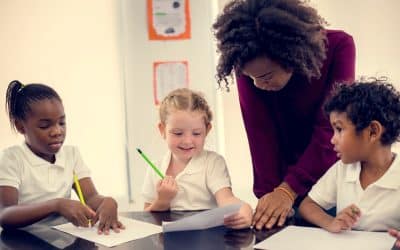 As the start of the school year approaches, many school district administrators...
read more