Three Ways to Advocate for Student Mental Health
It's estimated that 1 in 6 school-aged youth live with a mental health condition. However, nearly
70% of students in need of professional help for a mental health concern do not receive adequate treatment
. With these statistics in mind, it's important to take the steps to support and advocate for students' mental health struggles.
Here are three ways you can advocate for student mental health:
End Mental Health Stigma
One of the biggest barriers to students' receiving mental health support and treatment is the stigma surrounding mental illness. Mental health stigma leads students to feel that their struggles are unusual, not real, or not severe enough to warrant asking for help. Ending the stigma surrounding mental illness helps students gain the confidence to speak up about their mental health concerns and ask for help when they feel they need support or treatment. A few ways to reduce mental health stigma in your school include implementing mental health days, openly discussing mental health struggles with students to normalize mental illness, or building an effective social-emotional learning (SEL) curriculum that teaches positive mental health coping mechanisms and emotion regulation.
Advocate for School Mental Health Services
While some students are able to access private mental health services, many students and their families don't have the resources they need to obtain mental health treatment and services. This is why school-based mental health support and counseling are so important to advocating for positive student mental health. For schools that may not have sufficient resources to provide all students with mental health services, there are many pathways to funding school-based counseling and mental health programs. Educators and school leaders can also take their advocacy a step further by supporting organizations such as the American Counseling Association (ACA), which works hard to implement new legislation to increase funds and opportunities for school counseling programs.
Support Student-Led Initiatives
When advocating student mental health, it's important to listen to the voices of students to understand and work toward meeting their needs. Nationally, there are several student-led organizations that advocate for students' mental health needs––including decreasing stigma, increasing access to treatment, developing support programs, and more. Supporting these student-led initiatives helps to lift up the voices of students, who often are not consulted about their needs and concerns when it comes to mental health support for them and their peers.
Advocating for student mental health is an important way to support students and ensure they receive the mental health services and treatment they need. By decreasing mental illness stigma, advocating for school-based mental health services, and lifting up the voices of students who are advocating for their own mental health, you can create that supports the importance of mental wellness in your school.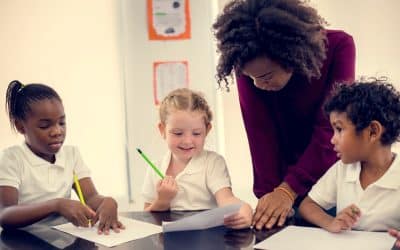 As the start of the school year approaches, many school district administrators...
read more