Supporting Students Through the Continuum of Care: Transitioning Back to the School Environment Following Treatment
Mental health challenges will affect nearly half of all students during their time in grades K through 12
. These circumstances often impact students' academic and social lives and can lead to the need for treatment in a hospital or mental health facility. Approximately 1 in 7 students receives treatment in an inpatient, residential, or day-treatment facility each year, and in order for treatment to be successful, students need support as they transition back to the school environment following treatment.
School is often a trigger for students' anxiety and depression, so the idea of returning to the learning environment after an extended absence for mental health treatment, either in the classroom or remotely, can be daunting. Without the proper support structures throughout the continuum of care, a students' return to school increases the chance of relapse and could result in readmission into a treatment facility.
When students are discharged from a treatment facility, LearnWell provides the ongoing mental health counseling and one-to-one academic support as students reintegrate back into the school environment. LearnWell Counseling services are available as part of the discharge process for necessary follow-up appointments, as well as for ongoing counseling sessions once the student returns to school. In addition, LearnWell Tutoring services are available to help students who may be homebound for a period of time before re-entering school, or who may need additional assistance when they return to class in order to catch up or maintain grade-level progress.
In order to facilitate a successful transition back to the classroom environment, it is equally critical to provide students with both academic and ongoing counseling support following treatment. Working with an external partner that specializes in personalized virtual tutoring support as well as supplemental virtual counseling can help streamline the communication between families, schools, and healthcare providers in order to support students throughout their continuum of care. This approach––paired with ongoing support for students' emerging mental health needs as well as promoting academic progress during mental health treatment––helps support students with mental health needs throughout their continuum of care.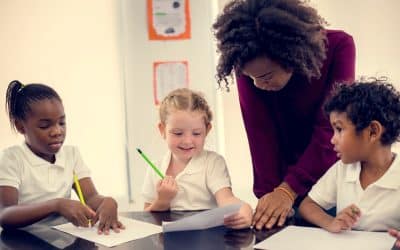 As the start of the school year approaches, many school district administrators...
read more