Using Technology to Support Student Mental Health Needs
Nearly half of all students will experience mental health challenges at some point during their time in grades K through 12. Addressing these needs is an important step to supporting student mental health and is critical for students' wellbeing and success in school.
Modern technology offers an opportunity to support students' mental health needs in new ways. By utilizing available technologies, districts, healthcare facilities, and parents can find ways to fill gaps and increase efficiency of support for students with varying mental health needs. Here are three ways to use technology to support student mental health needs:
Telehealth and Teletherapy
Due to the COVID-19 pandemic, teletherapy has become the standard for those in need of therapeutic mental health services. This shift from the traditional face-to-face service to a majority online and phone call service makes it possible for many students who struggle with scheduling and attending traditional therapy. Telehealth and teletherapy make mental health services accessible to students who cannot travel to a therapy office, have a hard time scheduling in a physical office visit, or struggle with conditions or feelings that make it challenging to interact with a therapist face-to-face.
Digital Programs and Apps for Meditation, SEL, and Emotion Regulation
Students can benefit from the use of digital programs on their personal devices to supplement their mental health needs between other support services. Apps for meditation can be useful to help students cope with feelings of stress and anxiety and increase mindfulness. Students can also gain mental health benefits from the use of digital programs focused on social-emotional learning and emotion regulation.
Use Technology to Report, Track, and Address Student Mental Health Concerns
When it comes to supporting student mental health, it's important that everyone who is part of a student's continuum of care is on the same page about any emerging or existing mental health needs the student may have. Technology can be a useful tool to connect everyone along the student's continuum of care in order to report emerging mental health needs, track already identified mental health needs, and address existing mental health needs. This ensures the student will be able to receive the support and mental health services they need in order to address their mental health needs.
Using technology to support student mental health needs can help to supplement the mental health support and services you already provide to students. These technology tools are beneficial to students of all ages and can be utilized to support a wide range of mental health needs.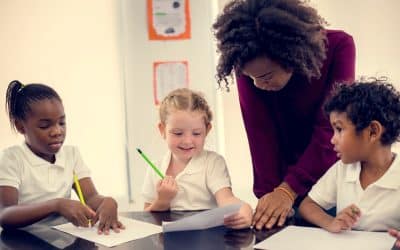 As the start of the school year approaches, many school district administrators...
read more