Qualities You Should Look For in Your Virtual Tutor
If you are looking into virtual tutors to help homebound students, you might have found countless individuals during your search who offer online services. Deciding which online tutors will be of the most helpful for your students can be challenging.
However, having an experienced, qualified virtual tutor on your team can be invaluable when it comes to helping students who are facing mental health challenges or needs. Even the smallest school districts can expect to have several students a year who will spend time in a mental health treatment program or who need homebound instruction while in recovery.
Qualities of the Best Virtual Tutors
To find a qualified virtual tutor, look for some of the following qualities:
Experienced in working with diverse populations

Personalized lesson plans

Flexibility

Patience
Students facing mental health challenges need one-on-one tutors who understand their experience. When looking into online tutors, look for an individual or a service that specializes in working with behavioral health settings. Some tutors might even have experience with students who face challenges with addiction or co-occurring disorders.
Your virtual tutor should also create unique lesson plans for each student. Regular communication with teachers and school districts ensures that students are keeping up with their classmates and maintaining academic progress. Focusing on areas of need during tutoring sessions will make sure that students don't fall behind, even when they cannot be present physically for class.
Online tutors also need to be flexible. They might need to adjust to changing curriculum from their students' teachers, new schedules for their students' behavioral health treatment, or even internet issues. They might need to fit the material into a shorter time frame one day or need to accommodate counseling sessions. Top-quality tutors will make these adjustments in stride.
Finally, virtual tutoring can be challenging. It can be hard to keep students' attention over video calls, especially if they've had a long day in treatment or are feeling tired. The best virtual tutors are patient and understand that their students might have some difficult days. These educational specialists know how to motivate students and can make returning to the classroom easier.
What to Expect from Virtual Tutoring
Virtual tutoring can provide students who are in medical hospitals with behavioral health challenges with a sense of normalcy. For your school district, it can help reduce dropout rates and absenteeism.
Students who receive the support they need as they work through mental health challenges are more likely to maintain academic progress and graduate. By partnering with a virtual tutoring service even before you have students who need to spend time in treatment, you'll be ready to offer help.
Once a student is in need of virtual tutoring services, you can expect the following:
You provide the tutor or tutoring services with the student's lesson plans and curriculum

The tutor connects with the student's family or treatment center to plan a schedule for sessions

The tutor and student can begin lessons right away from anywhere with an internet connection
Mental health challenges could impact as many as half of the students in any district over the course of their studies. The right support can make a difference in helping these students continue to learn.
Find a High-Quality Virtual Tutor
Help your students succeed. Connect with a virtual tutoring service so that you are ready to support students when they need help. One-on-one lessons, even over a video call, can be invaluable as students recover.
Find a virtual tutor who offers patience, flexibility, and experience to make sure that your students maintain their academic progress. Virtual tutoring can make a difference in your district.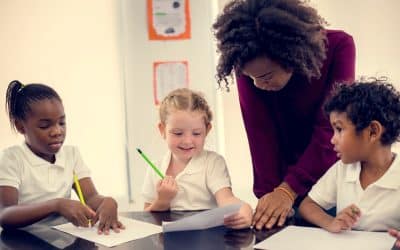 As the start of the school year approaches, many school district administrators...
read more