Benefits of Group Academics During Mental Health Treatment
Receiving treatment for mental health challenges can help students succeed academically long-term. Even if treatment requires some time away from a traditional classroom setting, students who take time to heal and develop healthy coping skills can return to school ready to continue their academic progress.
And during treatment, students can keep up with their studies through both virtual and in-person instruction. Group academics during mental health treatment can be one incredibly helpful way for students to continue their academic progress and transition back to school when the time comes. Also, this type of instruction can help treatment centers focus on providing clinical recovery and therapeutic services.
5 Benefits of Group Academics in Treatment Programs
Some of the biggest benefits of incorporating group instruction into a mental health treatment program include:
Reduces feelings of isolation during mental health treatment
Provides continuity and structure for students
Helps students transition back to school environments following treatment
Allows clinical staff to focus on providing high-quality patient care
Can easily be supplemented with one-on-one tutoring
Both students and treatment centers can reap the benefits of this instructional model.
How Group Academics Help Students
Some students can feel isolated during treatment for mental health or behavioral challenges. They are in a new environment, away from their family members and friends, and are working through some difficult things. A group academic program can allow students to get to know their peers in treatment and provides a collaborative space for them to work together. They might feel more willing to open up in group therapy after spending time with other students doing school projects.
Group lessons also help students experience a sense of normalcy during treatment. Having school work to focus on during treatment can provide stability. They'll feel connected to their classmates and teachers while still receiving the treatment they need. This continuity can be helpful for the transition back to the classroom.
If students have faced challenges in the classroom before treatment, they might have concerns about transitioning back to school. During treatment, group academics can give students a chance to practice new healthy coping skills in a safe, supportive environment. This can help students feel more confident about returning to school.
How Treatment Centers Benefit from Group Instruction
Mental health treatment centers can rely on dedicated teachers to deliver instruction that works with students' treatment plans. This allows treatment center staff the freedom to focus on administering therapy and clinical services. When each of the team members involved in a student's treatment can focus on their specialty, they will receive better care.
These teachers can also communicate with school districts to obtain lesson plans and ensure continuity of learning. They'll work with the treatment center to maintain accreditation requirements without any additional administrative tasks.
Finally, group instruction can easily be supplemented with one-on-one tutoring to help students succeed. Virtual tutoring can be a viable option to ensure that students are not falling behind and are receiving the individualized support they need.
Virtual Academics, Group Academics, and More from LearnWell
At LearnWell, we offer Academics During Mental Health Treatment, which is designed to serve behavioral health facilities' needs. Group programming can help you meet your students' needs without taking on any additional responsibilities. We also help support students after they leave treatment through group therapy and ongoing mental health therapy.
Our goal is to help the nearly 50% of students who will face mental health or behavioral challenges during their time in school. Our services offer support throughout the continuum of care.
Learn more about LearnWell's services and programs by reaching out to us today at [Direct] to see how we can help you.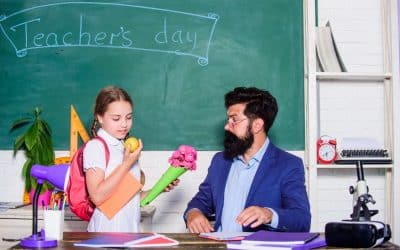 Teachers play a pivotal role in shaping our children's lives. They are the ones who...
read more